BEST HEALTH INSURANCE FOR INDIVIDUALS & FAMILY HEALTH INSURANCE
Compare marketplace plans and Sign up here
One Page Health Insurance Application –  
Simply put, health insurance is protection against medical costs.  A health insurance policy is a contract between an insurer and an individual or group, in which the insurer agrees to provide specified health insurance quotes at an agreed-upon price (the premium). The cheapest health insurance usually provides either direct payment or reimbursement for expenses associated with illnesses and injuries. The cost and range of protection provided when you buy health insurance will depend on your insurance provider and the particular policy you purchase. If your employer does not offer you the cheapest health insurance, you may wish to purchase health insurance on your own.
We offer many different types of plans so to get our expert advice on what is best for your needs.
For an instant health insurance quote before you buy health insurance,
call us today at 877-477-4877. The new plans offer low cost health insurance and low income health insurance plans.  Or you can fill out the quote request below and we will get back to you shortly.
We are licensed and certified to sell ObamaCare plans!
Our services are of no cost to you!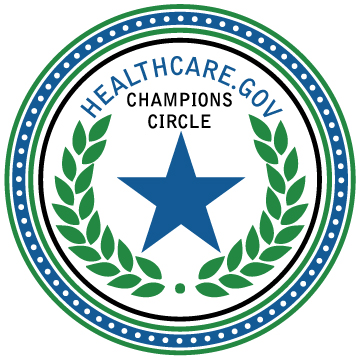 Nationwide Top Performer Healthcare.gov Agent
Affordable Care Act Health Insurance Plans
It's here and not going away. There will be an open enrollment period every year to find low cost Health Insurance coverage, in which any individual may enroll through the marketplace. We are licensed experts with these plans having successfully provided low income health insurance plans for thousands of individuals and families during the first open enrollment period with personal health insurance. All year long there are "Special Enrollment" Periods where we can also enroll qualified individuals. There are many, many qualifying events so contact us to see if you can enroll. We have successfully enrolled over 5000 clients already.
Our process is simple. First we will determine if and how much of a federal subsidy you may qualify for and then help you shop for the best plans with the money we qualify you for.  In many cases we qualify you and can upgrade silver level plans to reduced cost plans. These plans will then look like Platinum level plans for silver level pricing. We supply you with a "what to do next" FAQ sheet.
We are also certified to help Children enroll in the CHIP program.
Many of our clients have tried this process for themselves and either were not successful or did not get the outcome they qualified for. During the enrollment process they had no one to help them and ended up making mistakes that could have been costly. We have reduced this enrollment process from many  aggravating hours to a few hassle-free minutes.
We then correct these mistakes and consult with each person, obtaining them the best plans they qualify for and explain what they get.
Our clients then have to simply contact us to make life changes and adjust their plans.  WE ANSWER OUR PHONES and return calls promptly. We have direct contacts with the insurance companies that benefit or clients in a way they sometimes never know. 
If you know anyone that needs help enrolling or making life changes, please contact us as the service we offer will benefit almost anyone and you can't get this type of customer service on your own.
2021 HSA contribution limits
An individual with coverage under a qualifying high-deductible health plan (deductible not less than $1,400) can contribute up to $3,600 — up $50 from 2020 — for the year to their HSA. The maximum out-of-pocket has been capped at $7,000.
We can skip the marketplace and enroll anyone directly to any metallic plans in a few minutes during open enrollment periods.  You will not have to supply your financial information to 14 government agencies and be subjected to audits. There are many qualifying events for "special enrollment" periods.
PPO? or POS? or HMO? or HSA? or Proactive? or Reserve?    We clarify and simplify the process for you.
These Short Term Health plans are customized deductible plans that generally cost fractions of what the above traditional plans cost. You can use these plans for periods of up to 11 months at a time. They offer limited benefits but can give you an umbrella plan with a few million of coverage. It will be more than enough to get you to the next open enrollment period in case you need to upgrade to an ACA plan.  These are great plans for healthy individuals that want to save a lot of money.  We generally recommend adding on riders such as accident and critical illness plans to complete these plans.
Simply put, we act as your Agent and help you get the most appropriate plan for the least cost and give free health insurance quotes for individuals and family health insurance plans.  We look out for you.  The insurance companies are not our client.  You are.  Our goal is to maximize your precious dollars and get you the most coverage for the money.
MEC SATISFIES THE MANDATE…
Our MEC Plans are an ACA Compliant, affordable, integrated solution that help employers and individuals avoid the penalties under PPACA.
Meets the Minimum Essential Coverage requirements to avoid Penalty A under PPACA ("Obamacare")
Provides all of the required benefits of the Preventative Care under the Act

ALL 18 Preventative Services for Adults
ALL 26 Preventative Services for Women,
ALL 27 Preventative Services for Children
Authorized Preventative Medications are covered 100%

Provides individuals with basic benefits without having to satisfy a very large, unfavorable out-of-pocket cost first.
…AND GOES BEYOND THE MANDATE
Avoiding Penalties is just the beginning. Providing affordable coverage that can be tailored to meet your needs while helping combat the soaring costs of traditional health insurance.
Brochures From United Healthcare Plans

Fixed Indemnity Health Plans (Hospital Expense)
Click Here for free Info: