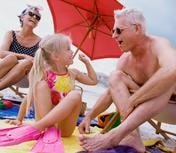 Planning a trip can be an exciting time as you look for new destinations to explore and new food to try. But did you add travel insurance into planning your trip? Many people don't think they need travel insurance for just a quick family vacation or business trip and many people don't know that travel insurance even exists, but it can be a good safety net that helps cover you in case of several different events. So do you need travel insurance for your next trip?
What is travel insurance?
If you don't know much about travel insurance, it's essentially just insurance for when you travel. Different plans cover different things, but typically insurance will cover things like flight cancellations or delays, damage to items in your baggage, medical emergencies, and even rental car damage. If you need to cancel your trip for any reason, travel insurance can cover even that. The unexpected can always happen, so it's good to make sure you're insured both at home and away. No one likes a canceled flight or going to the hospital for food poisoning, but having travel insurance will at least help with the costs.
Do you need travel insurance?
You don't necessarily "need" travel insurance, but it will certainly help. From disasters like hurricanes canceling your trip to small things like a rock popping up and cracking the windshield of your rental car, travel insurance has you covered. You go on vacations to escape the stress of daily life, and travel insurance makes sure your vacation stays stress-free.
What are travel insurance options?
There are many different travel insurance companies out there, and Insurance Shops works with GeoBlue. GeoBlue has several different plans, but all of them include trip cancellation, trip delay, baggage damage, accident and sickness, and medical emergencies. You can add on items like reimbursement of miles or reward points or cat or dog kennel expenses if needed.
No matter if you're going on a short business trip near home or a family vacation overseas, make sure you invest in travel insurance. Accidents happen and storms pop up out of nowhere, but travel insurance takes the stress out of canceled trips or unexpected hospital visits. Contact Insurance Shops if you're interested in getting travel insurance for your next trip.