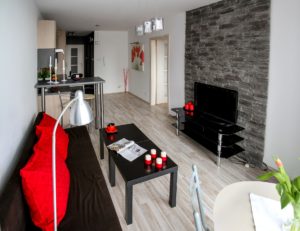 While you may understand the importance of obtaining homeowners' insurance when you buy a home, what many people don't realize is how important it is to get Philadelphia renters' insurance if you plan on renting for the foreseeable future. Unfortunately, it is very common for renters to skip insurance altogether because they don't see the value in it or they incorrectly assume that their landlord's insurance policy will cover their belongings.
According to a 2014 poll by the Insurance Information Institute, 95% of homeowners have a homeowners' insurance policy, but only 37% of renters have renters' insurance. This is true even in the face of an increased population of renters in some of the most densely populated cities.
What To Look For When Purchasing Philadelphia Renters' Insurance
Renters' insurance is relatively inexpensive. With an average cost of about $187 a year, renters can enjoy peace of mind that their belongings are covered in a disaster. Because a renter's belongings are not covered by their landlord's policy, it is very wise to seek out insurance on your own. Luckily, there are plenty of insurance options for renters.
Renters' Insurance. With this type of insurance policy, the insured's personal property is financially protected against loss or damage due to hurricanes, fires, theft, explosions, and various other events listed in the policy. There are policies that provide actual cash value (depreciated value) and policies that provide the replacement cost. Additionally, renters' insurance includes liability insurance if you, a family member, or pet cause injury to a guest. An important factor to note is that renters' insurance does not cover flood or earthquake damage, although these coverages can be purchased separately.
Flood Insurance. If you want to be insured for damage due to flooding, be sure to purchase separate flood insurance. This type of policy will cover your belongings on an actual cash value basis.
Umbrella Liability. If you want added protection, an umbrella policy will cover you past the limits of your renters' insurance policy. Generally, umbrella policies cost about $150-$300 a year, making it one of the best values for insurance policies out there!
Insurance Shops Can Help You Obtain Philadelphia Renters' Insurance
Shopping for Philadelphia renters' insurance may not be at the top of your list when you're ready to sign a lease, but with the potential for loss, it's in your best interest to consider it!
If you're unsure where to start in the process, call the professionals at Insurance Shops for assistance.