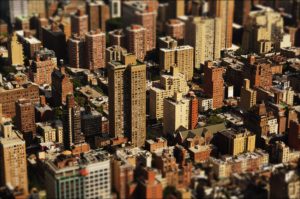 Imagine this: You live in an apartment unit on the third floor. The neighbor directly above you decides to run the water in the tub for a bath – she turns the water on and walks away. She gets distracted by a phone call and forgets about the running water. Before long, the overflowing tub causes water to steadily leak into your apartment through the ceiling and causes severe water damage to the walls, floors, furniture, and expensive belongings. You notify your landlord and come to find out that they only cover the building and the structure itself (e.g., wall, ceiling, floors, etc.). The damage to your personal belongings is on you!
If only you had Philadelphia renters insurance, your belongings would have been covered.
Renters Insurance Basics
Philadelphia renters insurance is similar to homeowners insurance, in that it includes three main protections:
Coverage for personal belongings
Liability protection
Additional living expenses
The difference, of course, being that homeowners insurance covers the home itself but renters insurance does not (the building is covered by the landlord's insurance).
So what should you keep in mind when shopping for a policy to keep your possessions protected?
Create a home inventory of all your possessions and their estimated values. This will help you determine how much insurance you should purchase.
There are two types of coverage to choose from: replacement cost or actual value cost. Replacement is a bit pricier, but covers the cost of the full replacement. Actual value takes into consideration the depreciation of the item.
When are you covered? During most unfortunate events, such as theft, vandalism, water damage, fire, smoke, lightning, etc. However, most policies won't cover against flooding or earthquakes.
If you have expensive jewelry, collectibles, or other similar valuables, you should consider purchasing a floater, which is a separate policy that offers extra coverage for those items with higher value.
If you think you need a large amount of liability protection, you might need to purchase an umbrella policy to cover you beyond what your Philadelphia renters insurance policy offers.
Check to see if the policy sets limits on the amount or time they will pay for additional living expenses.
Talk to Insurance Shops About Philadelphia Renters Insurance
Don't have Philadelphia renters insurance? Let Insurance Shops help get you on the right track. Our trained professionals will compare policies and find the right one for your lifestyle. And remember, we're direct agents, so our services never cost you! Contact us or walk right in to our Feasterville-Trevose location.